LABORATORIES : The school has well equipped, spacious labs with latest apparatus for subjects Physics, Chemistry, Biology, Mathematics, Home Science & S.St. for smooth conduction of practical.
Language labs are setup with latest apparatus like L.C.D., D.V.D., L.E.D., Projector, T.V. Video Recorder etc.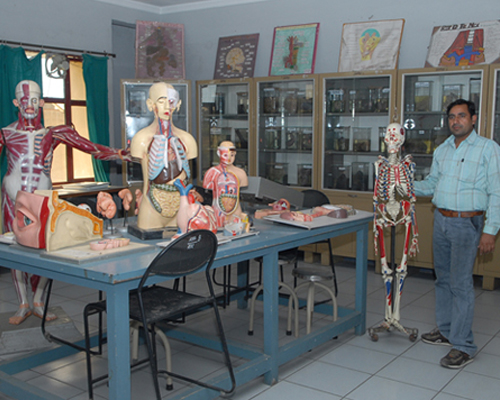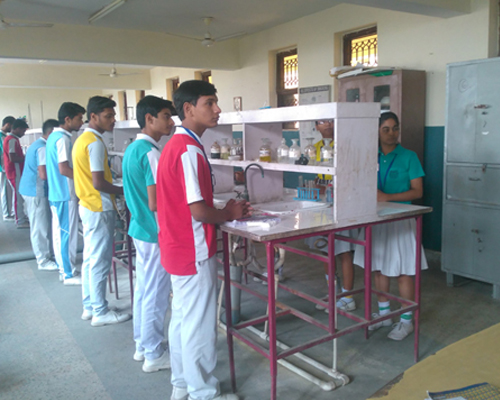 COMPUTER LAB : Running with more than 100 computers, is an additional attraction of K.P.S., Wi-Fi Campus Internet facility is availed by all the students
MUSIC LAB :
The school has a well equipped & spacious music lab. having modern & latest instruments through which students are trained, such as Casio, Guitar, Congo, Tabla, Violin, Dholak, Harmonium, etc., under the guidance of experienced & trained teachers. Special arrangement for training of classical as well as folk dancing & singing is done under hobby classes. School has its own well trained Bag Piper band group equipped with side drum, base drum, flute, hand symbol, Bigul, Stick etc.
The School students' band has got honour to display its performance at district & State level at many occasions.
LIBRARY :
K.P.S. library is fully computerized, spacious & well stocked with variety of books including journals, encyclopedia, periodicals, daily newspapers, magazines & latest reference books on all the subjects.
SPORTS & GAMES :
Games & Sports are essential part of our educational training to develop overall personality of the child. The School provides the facilities of almost all the sports & games like Basketball, Football, Hockey, Volleyball, Badminton, Skating, Kho-Kho, Table Tennis. Flood light facility to play day-night Cricket is the special attraction of the school. Students have earned the name and fame at state and national level.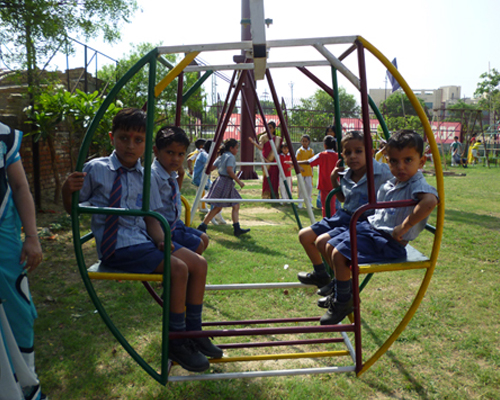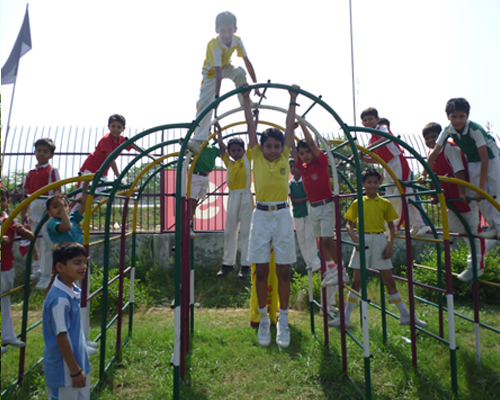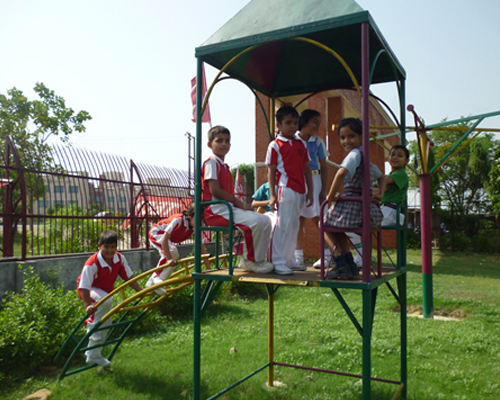 HOUSE SYSTEM :
In order to provide fair participation of students & to inculcate a healthy competitive spirit, the school is divided into four houses named after the names of great saints - Guru Nanak (Yellow House), Vivekanand (Blue House), Mother Teresa (Green House) & Kabir (Red House). Each house is governed by the efficient house warden, student captain & vice-captain. Morning assembly, all Co-curricular activities & inter-house competitions are organized among the houses to develop the leadership qualities, self-confidence among the students.
CULTURAL & CO-CURRICULAR ACTIVITIES :
No education is complete until and unless it leases out the capabilities to think independently. With this aim a number of hobbies and Co-curricular activities are organized such as Oratory, Extempore, Debate, Creative writing, Presentations, Quizzes, Skit competition, Inter-house and Inter-School classical, folk & western song competitions, Clay modelling, Pottery, miniatures, paintings, mask making, Diya & Candle decoration, Chandelier making. Theme based competitions like - Salad making, Colour Party, Health Mela, Theater Performance on Ramayana & Janmashtami, Tree planting to create awareness regarding nature & Earth, various campaigns like Save water, anti polythene drive, Shramdaan, Excursion etc. are conducted from time to time to reveal the hidden talent of students.
MEDICAL FACILITY :
K.P.S. has its own dispensary to provide the first-aid facility to all the students under the supervision of qualified doctors & nurses. Experienced physicians & surgeons of Kalka Super Specialty Hospital & Kalka Dental College, situated in the same campus, also provide their services for consultation & regular medical check ups of the students. The well equipped ambulance facility is also available for day scholars.
TRANSPORT FACILITY:
For the convenience of the students, the school has its own transport facility to cover most of the localities in Meerut as well as nearby areas around Meerut.